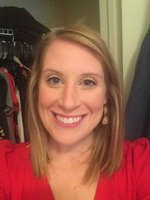 Mrs. Swinney
Counseling … At the Heart of the School
Dear Parents and Guardians,
The school counseling program at Cloud Springs Elementary serves all students in grades K-5th and focuses on growth in:
· personal/social development
· academic development
· career awareness
We primarily serve students through monthly classroom guidance lessons. Sample topics we teach include feelings, character education, social skills, personal safety, and introductions to various career paths. Lessons are designed as appropriate for each student's grade level.
Our program also provides opportunities for students to receive individual and/or group counseling. If you have a concern about your child's emotional well-being, please feel free to contact us and make a parent referral (Link to a parent referral form is listed above). Often, teachers refer students for counseling when they recognize a need. You will be notified if the counselor would like to meet with your child on an ongoing basis. If you would not like for your child to participate in school counseling, you have the right to request in writing that your child be exempt.
The school counseling program is another way for the faculty and staff at CSE to work with you to make a difference in the life of your child. Thank you for allowing us to be a part of his/her education. We hope your child has a wonderful year, full of excitement about learning. We believe this will happen with your support and the enriching experiences that our teachers plan. We appreciate you!
Sincerely,
Erin Swinney
CSE School Counselor
Mrs. Swinney is so excited to begin her second year at CSE! Though originally from Atlanta, Georgia, Mrs. Swinney fell in love with the North Georgia region in college. She received her Bachelor of Science in Psychology from Berry College in Rome, Georgia and then earned a Masters in School Counseling at UTC.
Mrs. Swinney just married her college sweetheart, John in March of 2017. The couple lives in Dalton and spend their free time serving in their church, and doing outdoor activities.